Tailored to Nurture Your
Talent in the Performing Arts
The Young Americans College of Performing Arts is an accredited performing arts college with a unique curriculum for future performers. Students have the opportunity to study their craft, travel around the globe, perform on stage, and help communities in the process.
Who are The Young Americans?
The Young Americans is a non-profit organization, founded in 1962. It is our mission to provide education, guidance, and inspiration to young performers from any and all walks of life.
Through the performing arts college, music outreach programs and other performing opportunities, we have given aspiring entertainers the opportunity to hone their talents and the courage to expand their dreams.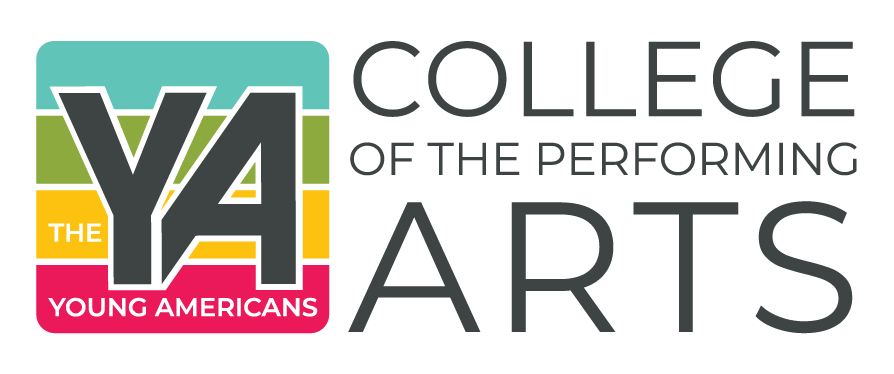 Academic Programs
AA Performance Degree
Interested in earning your AA degree? We offer a two-year Associate of Arts in Performance Degree. Learn more about our AA program by clicking the link.
Certificate Program
Already have your degree or not considering a degree program? We offer a Music Outreach Training Certificate Program. Learn more today!
PERFORM
Were you born to be on stage? At The Young Americans College of the Performing Arts, performance opportunities begin in the first semester! Incoming freshman and sophomores debut their talents in The New Kids Show. In the summer, students can perform in our workshops or summer camps.
Other opportunities include events, such as our annual dinner theatre shows and our biggest show of the year, The Magic of Christmas (A Season of Light). Put your skills to work and audition today!
LEARN
Earn your Associate of Arts in Performance Degree! Associate degrees with an emphasis in the following disciplines are offered: vocal, dance, or acting.
The curriculum develops technical proficiency and uses core academic courses to broaden knowledge and develop well-rounded artists. Learn more about our ACC JC/ WASC Accreditation by clicking the link below.
TRAVEL
Part of The Young Americans' experience involves traveling across the nation and overseas. Students collaborate with The Young Americans cast members to learn the procedures of conducting a music outreach program for the youth.
The Young Americans also hold performances for every community they visit. Some locations include states across the United States, Canada, Japan, Germany, Africa, and many more! Will you be joining our next travels?
INSPIRE
For the past 60 years, The Young Americans® have made it their mission to promote understanding and goodwill amongst people through the use of music, dance, performance, and cultural interaction. While the group started as, "America's First Show Choir," it has since evolved into a charitable organization, providing communities across the U.S. and internationally with performing arts programs and other volunteer services. Students do not have to be pursuing the Certificate Program in order to participate in our youth programs. Get more information about our youth programs by visiting the official Young Americans website.
Need more information?
For more information regardingThe Young Americans
College of the Performing Arts College, please contact our admissions office
by emailing [email protected] or calling our office at (951) 493-6753.